It was already noon when we finally landed in China. I can't believe it, I flew more than 10 hours despite my wheelchair and now I have landed here in China. I would not have dreamed of this in my wildest dreams. With enough planning, flying with a handicap is possible! (Here you can read again, what to consider before checking in).
Getting out of the plane with a transport box
Anyway, I had to wait again until everyone had disembarked so that the staff could help me. But that was not the end of our journey. We had to make a short stopover here, but disembarking and transferring to the next plane proved more problematic than expected. Those who could walk exited the plane via stairs at the front door. And those who could not walk? The airport organized a lift or rather a strange transport box on wheels that docked at the rear door of the plane. In the transportation box there was already a rental wheelchair available and so I transferred to this wheelchair and was pushed in the airport to the next gate.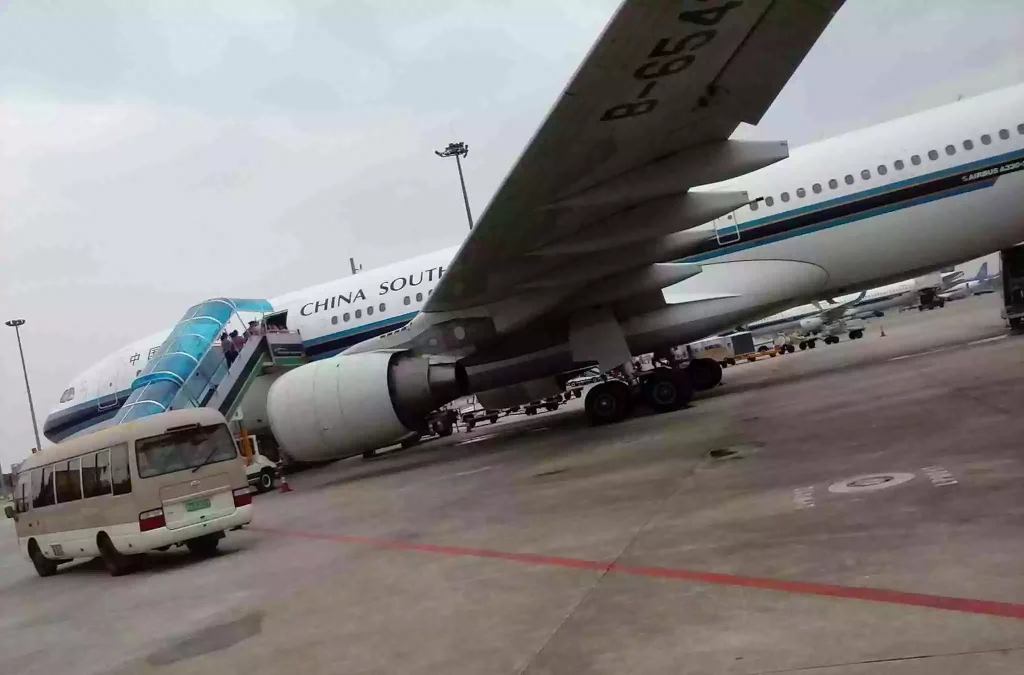 Caution with stopovers
The whole procedure took quite a lot of time and therefore I can only recommend everyone to plan enough time at a stop-over. To sum it up, after being brought off the plane by the staff in a mini wheelchair, I transferred to an airport wheelchair. The staff pushed me to the next gate where my remaining group members had already gathered. Now it was back to waiting for the staff to come and pick us up.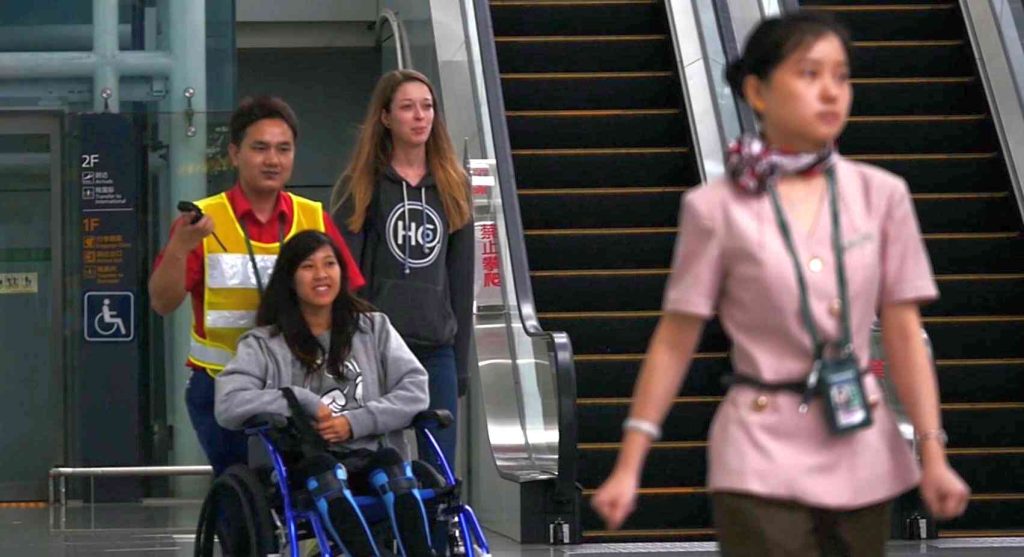 Nothing new anymore
Again, my companion and I were taken to a "transport box" that took us to our next plane. Same procedure as the first flight: switch to a chair, that was suitable for the plane, staff pushed me to the seat and I sat down there. We were lucky and still managed to catch our flight, but it was very hectic and stressful. After just under an hour, we finally landed in Guangzhou. The weather was super nice, it was around 28°C. Luckily I just layered up clothes like an onion. So I could just take off several jackets when it got too hot and didn't freeze to death during the flight because I had enough on. At the airport we were picked up by a mini bus and then drove to the "Nan Fang Da Sha Hotel". It was just so cool to see the surroundings and realize that I really am in China right now!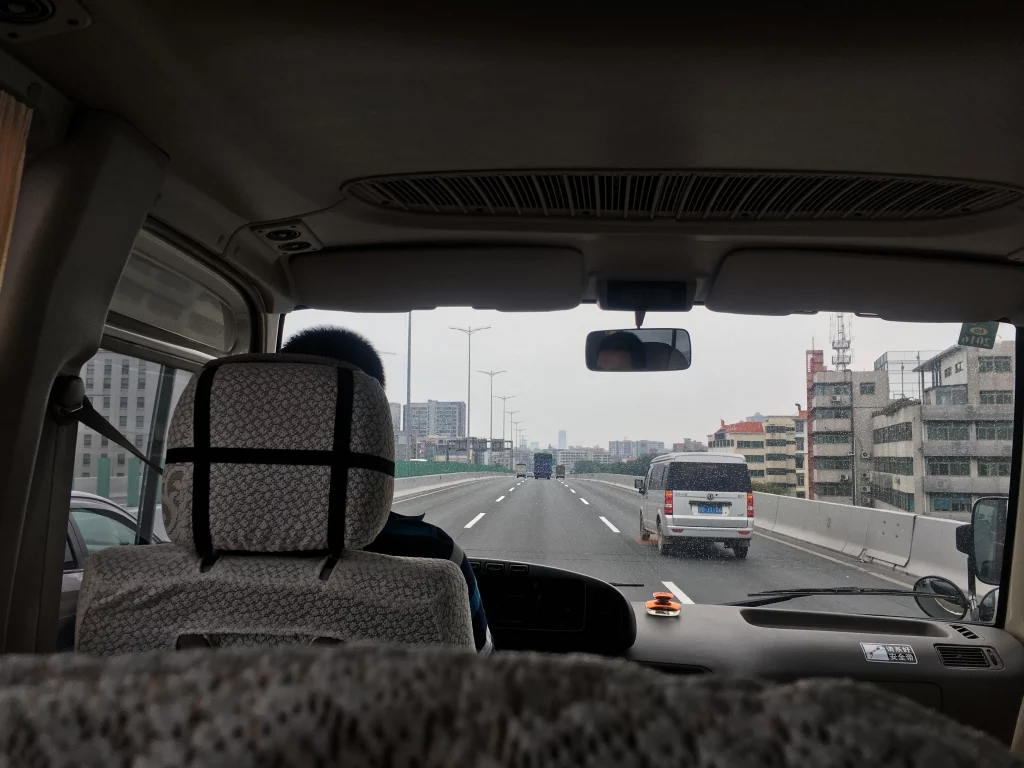 The "Nan Fang Da Sha Hotel"
The hotel has a very cool location, as it was only a few steps away from the river. It' super good to explore the surroundings and stroll along the river promenade. But first it we went to the hotel. I had a normal hotel room, but barrier-free enough so that I could use the toilet and shower. The shower was at ground level and only had a frame, which could be ignored. In order for me to shower, I just put a plastic chair in there and used it as a shower chair. Anyway, the group had decided to meet 2 hours later and explore the area together…but probably everyone had gone to bed for a short rest and closed their eyes.  Which somehow resulted in almost everyone oversleeping. Fortunately, we still managed to meet everyone, and so we were able to start our little discovery tour.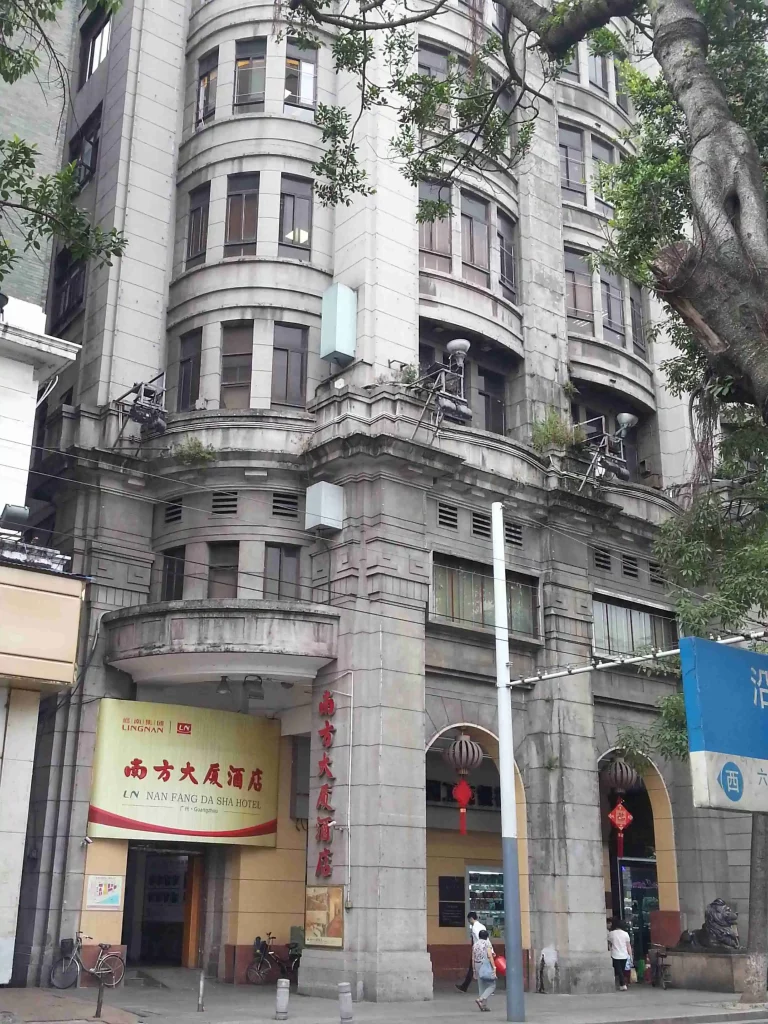 You can find food around every corner
If there is one thing that is easy to find in China, it is food. There are a lot of restaurants and also quite a few "street food" spots. The food on the streets is of course much cheaper than a visit to a restaurant and I personally think that it is also much more authentic. For dinner, however, we went to a small eatery. There were different types of little Chinese dishes. I had rice with vegetables, chicken and a soup. Sated and satisfied, we made our way back to the hotel and let the first day in Guangzhou end.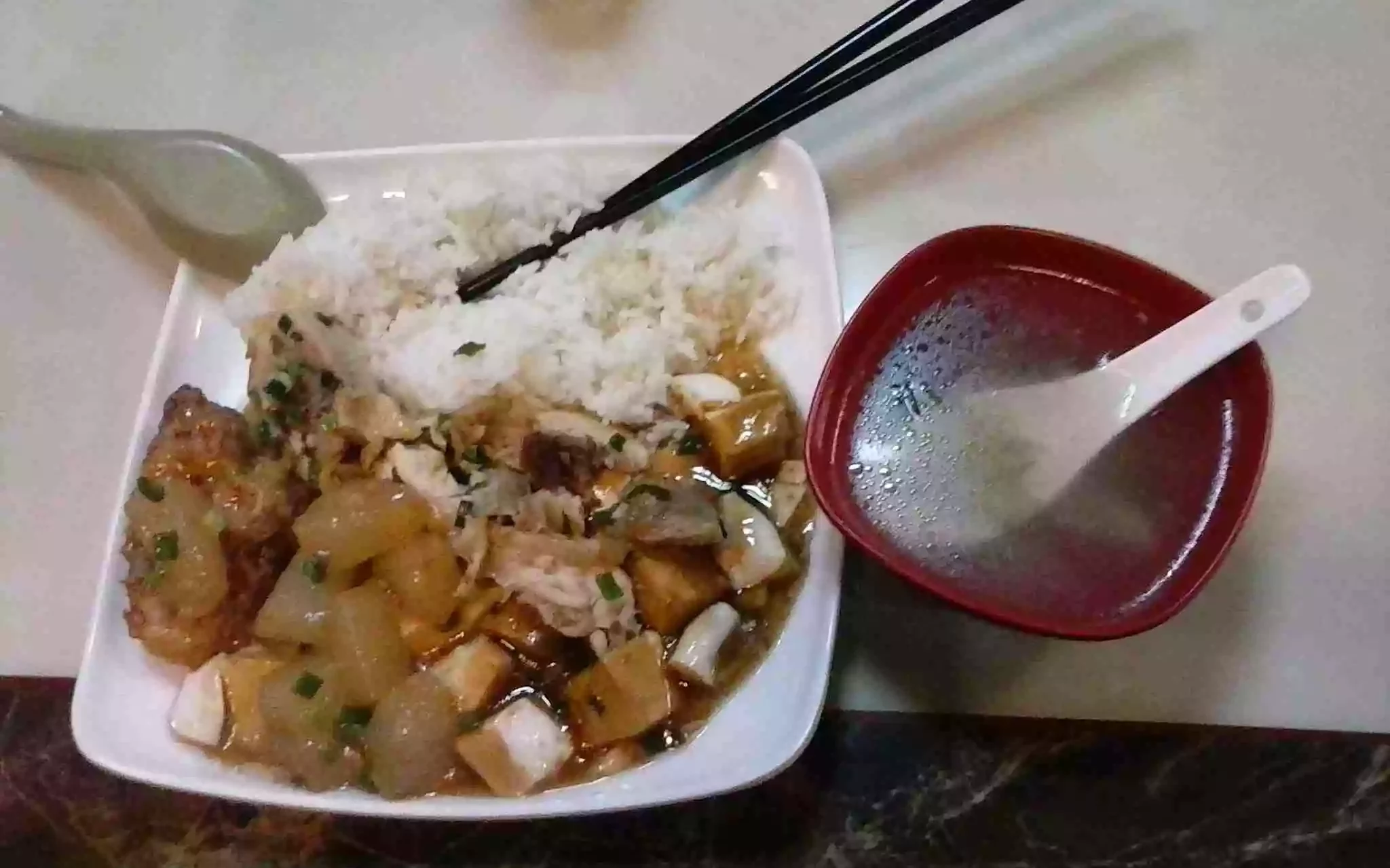 Three things I learned:
1) Go for the onion-look when the destined country has a big temperature difference
2) Try to avoid Stop-Overs
3) Always check out your surroundings